Global Cities and Affordable Housing: Lusaka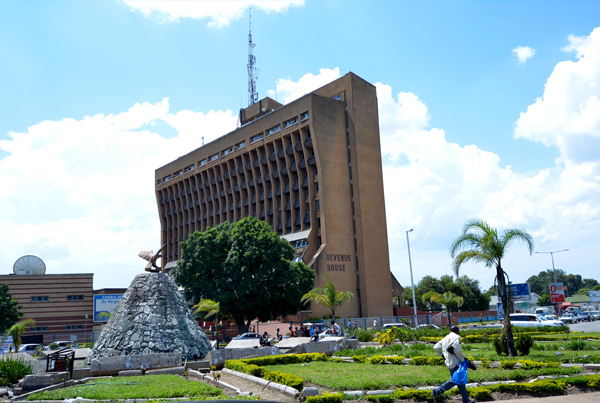 Roughly 90 percent of Zambians work in the informal sector which produces irregular income from small entrepreneurial efforts, giving rise to a lack of housing affordability and a lack of access to finance. Photo credit:
istockphoto.com/africa924
The Global Cities and Affordable Housing series' next city is Lusaka, the capital city of Zambia, a landlocked country in Southern Africa. Although English is the official language of Zambia, its citizens speak more than 72 dialects, including various mixtures of English and indigenous languages. The Zambesi River forms Zambia's southern border with Zimbabwe, and the two countries share the famous Victoria Falls, once known by local tribes as "The Smoke that Thunders." Lusaka boasts numerous museums, markets, botanical gardens, parks, and animal sanctuaries. Road development is on the rise, and the city is bursting with activity from restaurants; vendors of fresh vegetables, meats, and fish; hairdressers; and myriad "salaula," stalls that sell secondhand clothes from western nations that are sold to Africa by the bale. The locals are known for their friendliness and optimism and rarely miss an opportunity to ask about your day.
Housing in Lusaka, however, has been a problem for decades. According to the Zambia Homeless and Poor People's Federation, whose mission is to highlight the country's housing and poverty issues, the Zambian government has not prioritized housing. The nation has a deficit of approximately 1.5 million homes, which is projected to increase to 3 million by 2030. Zambia's population is approximately 19 million, and the country has an unemployment rate of 15 percent. Zambia's rapid rate of urbanization and the accompanying rise in incomes and employment are creating a demand for affordable housing in urban areas that is outpacing the supply. As a result, 70 percent of Zambia's urbanites live in slums with an inadequate water supply and poor sanitation.
Property rights are also an obstacle to resolving the affordable housing deficit. The process of registering land takes an average of 1 year. The process starts with a manual survey of the land and government meetings, which can take months to complete. The Land Survey Amendment Act of 2021 made provisions for digitization of records to speed processing of title deeds. So far, Zambia's Ministry of Lands and Natural Resources has digitized approximately 300,000 records.
Roughly 90 percent of Zambians work in the informal sector which produces irregular income from small entrepreneurial efforts. This gives rise to a lack of housing affordability and a lack of access to finance. Salaries in this sector range from approximately US$91 to US$1,600 monthly, which makes institutional mortgage financing unaffordable for most and has fueled a consistent rental market.
Estimates suggest that resolving Zambia's affordable housing deficit will require adding 110,000 units annually for the next decade. The government plans to reduce the deficit by 1.3 million homes over the next 4 years through private and public partnerships as well as government programs. Although many initiatives aim to increase the development of affordable housing, inadequate funding and budgetary allocations have exacerbated slum living as of 2018.
Through public-private partnerships and with financial support from the Ministry of Infrastructure, Housing, and Urban Development (MIHUD), workers are being trained to develop stabilized soil bricks, which is a low-cost and sturdy material for constructing quality housing.
Other programs exist, such as Zambia Home Loans, which offers financing for construction and land purchases but requires applicants to earn a monthly income of more than ZMW6,600 (US$398), own a stand with a title, and demonstrate a steady monthly income. For a minimum loan amount of ZMW50,000 (US$3,000), the estimated monthly installment payment on a 20-year construction loan through this program would be ZMW1,135 (US$68.50) which can be unaffordable if you work in the informal sector with an average of US$91 monthly factoring in other necessities for living. A government initiative under the Multi-Facility Economic Zone program has designated land for home construction in the south of Lusaka. The National Housing Empowerment Fund is in its second phase of the Affordable Housing Development Project, which aims to deliver 130 000 affordable homes in Lusaka. MIHUD has also partnered with Horizon Properties and Habitat for Humanity Zambia to deliver low-cost units for households residing in informal settlements. The Horizon Properties units will be environmentally friendly, whereas Habitat for Humanity is scaling its efforts to supply adequate housing for the nation's most vulnerable groups.
Rent-to-own programs are growing in popularity as an opportunity for households to purchase homes affordably. The Zambian government has signed agreements with unions and banks to construct more than 40,000 units within the next decade, a $1.4 billion investment for programs across the country.
Although they acknowledge that affordable housing problems exist, the Zambian government and its partners are hopeful that their actions will reduce the affordable housing shortage and create healthy, quality, affordable housing for the nation's citizens.
Kara Rogers. 2022. "Ben Carson: American Neurosurgeon and Politician," Britannica, 28 November. Accessed 22 December 2022. ×
Lusaka Times. 2022. "Over 300 thousand properties stored on digital — Surveyor General," 21 March. Accessed 22 December 2022. ×
Zambian Home Loans. n.d. "Construction Loans." Accessed 22 December 2022; Ministry of Infrastructure, Housing and Urban Development. n.d. "Core Services." Accessed 22 December 2022. ×